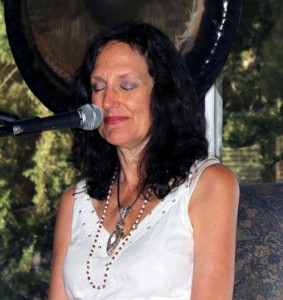 Celebrate Mary Magdalene's Feast Day 2021!
Hear Mary Magdalene and Yeshua being channeled live by Mercedes Kirkel, in celebration of Mary Magdalene's Feast Day 2021. The topic for the channeling is:
MAGDALENE LOVE
Listen to Yeshua and Mary explain the true meaning of MAGDALENE LOVE and what it means for all of us. Receive their enlightened wisdom, along with their blessing of Christ-Consciousness and Magdalene-Love.
The channeling will be recorded for registrants who can't attend live.
Don't miss this historic event!
July 25, 2021
Online via Zoom
noon ET / 9 am PT
"Mercedes Kirkel is one of the clearest channels of Mary Magdalene known to humankind. Her material seems to access the same aspect of Magdalene as found in the original Gospel of Mary Magdalene—one of the 'lost' books of the Bible."—Michael Mirdad, Spiritual Director, Unity of Sedona
"Mercedes is the real deal—I felt the unconditional love of Mary Magdalene and Jesus filling the room." —PC, Sedona, AZ
"The message from Mary Magdalene resolved key questions I've had all my life. I'm still reeling from the internal shifts and realignments!"—Trinity Thomas, Austin, TX
To register:
CLICK HERE